Risks of Travel and Tourism in Bangladesh During Covid-19 Pandemic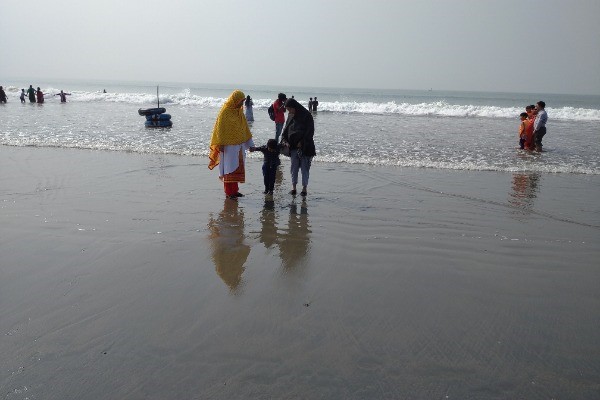 The first confirmed case of Covid-19 in Bangladesh was declared on 8th March 2020. There has been very little improvement since then. This densely populated country has a low rate of Covid-19 tests, but still a high rate of infection. The worst news is, that coronavirus has a faster mutation rate in Bangladesh.
According to a study by the Bangladesh Council of Scientific and Industrial Research (BCSIR), the coronavirus mutation rate in the world is 7.23 percent, while the rate in Bangladesh is 12.6 percent. That means this beautiful country will not get of this notorious virus soon.
Bangladesh is a country of natural beauty. The main tourist attractions are Cox's Bazar - the longest sea beach in the world, Saint Martin coral island, the largest mangrove forest, Kuakata sea beach- where one can see both sunrise and sunset, Majestic hills of Bandarban, Rangamati, sajek, Khagrachhari and Sylhet's Ratargul swamp forest. These are just to name a few. In 2019 total of 3,23,959 tourists came to visit Bangladesh. Currently, Bangladesh is not giving tourist visas. So, if you're a foreigner, traveling to Bangladesh for a trip is not an option now.
If you live in Bangladesh, traveling from one district to another just for fun during this pandemic cannot be considered safe. There were two spikes in the graph of infection after Eid-ul –fitr and Eid-Ul-Adha. It's because a lot of people moved from one district to another during these two occasions.  Some tourist spots in Bangladesh have been open for visitors for the last month.  For example, Cox's Bazar is now open for visitors under some strict hygiene rules. All the tourists and hotel/motel workers have to abide by 65 hygiene rules issued by the government. If you are a tourist intending to visit Cox's Bazar, you have to obey the following 12 rules:
If you have any symptoms of COVID-19, like fever, runny nose, and others, you should not visit Cox's Bazar.
As soon as you reach your hotel, you should take a bath. Without taking a bath, you should not go sightseeing.
'No mask, no service' rule is being followed in Cox's Bazar. Under no circumstance, you should go out without a mask. You'll get no service and will be fined.
You should abide by the hygiene rules and encourage others to do so.
It is discouraged to eat at the hotel's dining space. Rather, it's encouraged for you to order your food to your room.
You should restrict your movements to the nearby hotels, beaches, and shops only. You should not go to crowded places like bazaars.
Tourists are requested to pray inside their hotel rooms.
While riding a speedboat, rickshaw, or taxi, you shouldn't share your ride with any stranger.
If you see any team of tourists, you should maintain at least a 3-foot distance from them.
It is not forbidden but discouraged to go far from the hotel-motel area, marine drive, the adjacent beach, and nearby tourist spots.
During normal times, it's quite common to arrange Facebook events to visit Cox's Bazar with a group of strangers. Such events are not allowed now.
It is forbidden now to organize any concert, rally, marriage anniversary, birthday, or any type of party at the beach or hotel that can potentially create a gathering.
These are the hygiene rules you must abide by if you want to go to Cox's Bazar. But these rules should not be limited to Cox's Bazar only.  No matter where you travel during this pandemic, you should follow these rules for your own safety and your family's as well.
Sources:
Bangladesh Tourism Board's website
The daily Prothom Alo
The Daily Bangladesh Protidin
Add Your Comment
Use the following form to leave your comment on this article.