Kuakata Travel Guide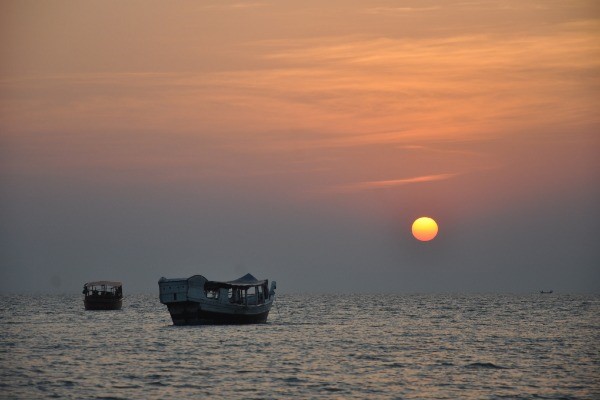 Kuakata is located in Potuakhali district in Barisal division. Kuakata is mainly a beach destination which has become a popular tourist attraction just a few decades before. In the early days of independent Bangladesh, it was just a seaside fisherman village and a small land for the Rakhain tribes. Nowadays it has become one of the most attractive beach resorts in Bangladesh.
Kuakata is famous for its beautiful beach, the skyline over the Bay of Bengal and the mangrove forest. It is about 30 kilometers long and 6 km wide. From the same viewpoint of this beach, you can enjoy sunrise and sunset. This phenomenon of nature is found only a few places in the world. 
Near the beach, there is a plantation of coconut and 'Jhauban (kind of palm trees found near the sea)' trees. You can walk along the beach and go to Jhauban and enjoy its beautiful view. There is an Eco Park beside Jhauban where you can enjoy a picnic with your friends and family. Besides, you can go to the Gangamati Reserve Forest located just before Jhauban. Every year many tourists visit Kuakata beach.
How to Go
Kuakata is accessible by road, water transports and air. 
By road – The distance from Dhaka to Patuakhali is about 340 kilometers. Direct buses from Dhaka to Kuakata are available daily from Gabtali and Sayedabad bus terminal. Both AC and non AC buses are found on this route. The fare varies from 450-700 taka depending on the types of buses.
By water transports – You can reach Kuakata by water transports via Potuakhai. There are direct launch services from Dhaka to Potuakhali every day. From Potuakhali it is only one and half hour drive to Kuakata. You can also go Kuakata by river via Barisal which is only 3 hours drive. It will cost approximately 300-1500 taka depending on the cabin type of the launch.   
By air – If you want to go Kuakata by air, you need to go via Barisal. Direct flights available from Dhaka to Barisal daily. Fare varies based on the season and promotions.
Must Visit Attractions in Kuakata
The beach is the main attraction of Kuakata. Watching the sunrise and sunset is the primary activity here. The beach is about 18km long and has a stunning beauty. However, there are many other attractions nearby. Without visiting those, Kuakata trip will be half done. The top 5 attractions of Kuakata are – 
1) Gangamati Mangrove Forest: Situated about 7km east of the main beach, Gangamati is a reserve forest with trees like Keua, Gaua, Saila, etc. There is a beautiful lake located here, so don't miss to see this too.
The easiest way to reach this place is by riding motorbike along the beach. It may cost about 500 taka for a round trip.
2) Fatra'r Chor: This is one of the most popular spots in Kuakata. It is a small island that takes about an hour to reach from Kuakata. You will see many trees and wild animals here. Due to the proximity to the Sundarban forest, Fatra'r Chor is called the "Second Sundarban."
3) Sima Buddhist Temple in Misripara: Sima Buddhist temple is located in Misripara village which is only 4km away from the beach. The temple has the tallest Buddha statue in Southeast Asia. You can also visit the Rakhain tribal villages near this temple and observe their lifestyle.
4) Shutki Palli (Village of dry fish): Dried fish (Shutki) is a popular food in Bangladesh. So, watching the drying process is an interesting thing. This place for processing the fishes in the sun is located about 4km west of the beach.
5) Lembur Chor: This is another beautiful place in Kuakata that is located only 5km east of the main beach. It is an estuary of 3 rivers that fall into the Bay of Bengal. This place is filled with various trees and bushes with spectacular beauty. It is also famous for watching the sunset.
Add Your Comment
Use the following form to leave your comment on this article.